Explore Midtown Crossing and bask in the 30+ shops, delicious eateries and exciting entertainment venues. Minutes from downtown, this modern but classic urban neighborhood is conveniently located in the heart of the city. Click here for Midtown Crossing directory map.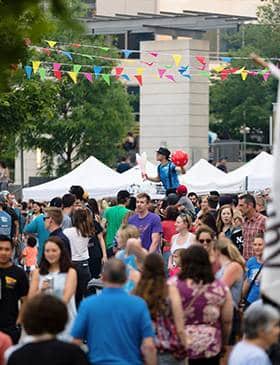 With a thriving entertainment and festival scene, there's always something fun to do at Midtown Crossing.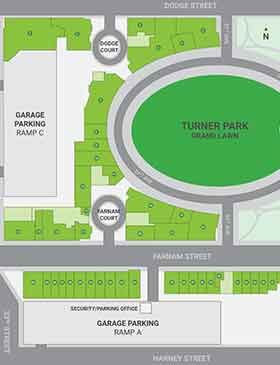 Navigate your way through Omaha's favorite walkable neighborhood, including local businesses, Turner Park & parking.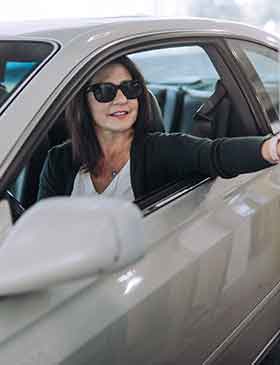 Midtown Crossing offers three hours free parking with retailer validation, and metered street parking.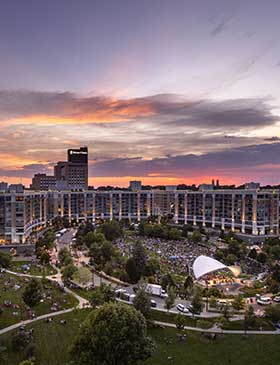 FREQUENTLY ASKED QUESTIONS
Learn more about Midtown Crossing, including history, accessibility, pet-friendly offerings and more.
STAY NEAR DOWNTOWN OMAHA
The Element Hotel is committed to providing guests everything they need to stay active and be more productive during their time in Omaha. The midtown Omaha location is close to the University of Nebraska Medical Center, Creighton University and Blackstone District, making it a convenient place to stay for those visiting Omaha for pleasure or business. If you are looking for a neighborhood to call home, Midtown Crossing offers both condominiums and apartments, complete with the lifestyle you're looking for. 
ENTERTAINMENT
In addition to a robust Turner Park event schedule, including outdoor concerts, festivals and fitness classes, Midtown Crossing also has several entertainment options for visitors, including grabbing a coffee, indulging in your favorite board game at Spielbound Board Game Cafe and creating beautiful DIY projects at Corky.
GROCERY STORE
The neighborhood grocery store, Wohlner's Neighborhood Grocery & Deli, offers an award-winning selection of choice meat, fresh produce, sophisticated wines, delicious breads and private label coffee, entrees, salads, and salsas. Wohlner's has been serving the community since 1918 and is Omaha's oldest grocery store.
SHOPS AND SERVICES
Midtown Crossing has numerous shops and services that make it a great place to visit and, for Midtown Crossing residents, a convenient place to live.
With plentiful entertainment options, restaurants, and convenient shops and services, Midtown Crossing is a great place to visit whether you're in town for business, attending a festival, or looking for a place to live.
Midtown Crossing has something for you.