Explore Midtown Crossing and bask in the 30+ shops, delicious eateries and exciting entertainment venues. Minutes from downtown, this modern but classic urban neighborhood is conveniently located in the heart of the city. Click here for Midtown Crossing directory map.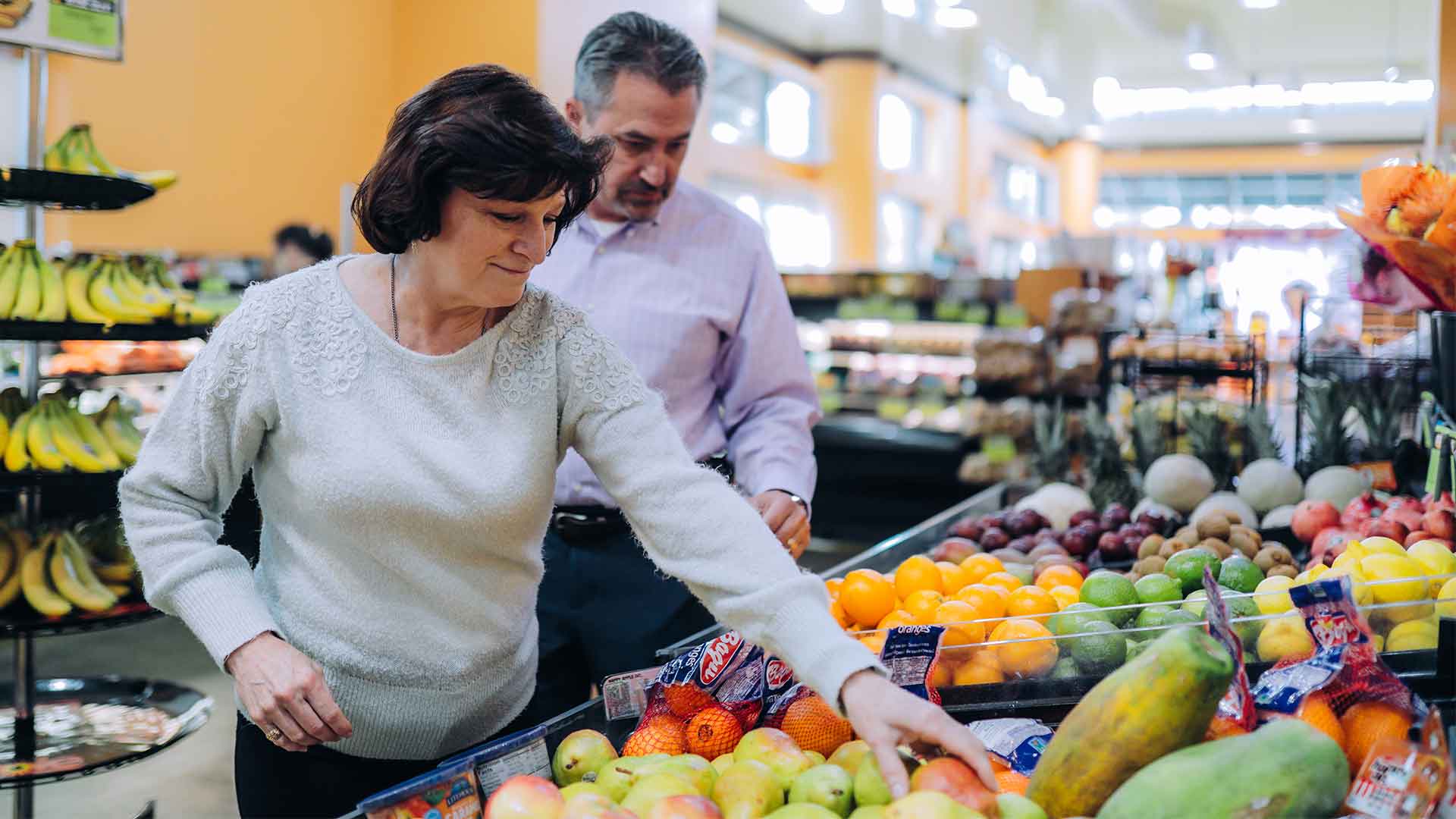 SHOPS & SERVICES
Step into the heart of your community at Midtown Crossing - the thriving urban oasis where convenience and local charm intersect. Discover a convenient selection of services and shops, catering to personal care services, everyday retail needs and area professionals seeking modern office solutions. Indulge in the neighborhood's full-service grocery store, Wohlner's Grocery, or book your next room at the extended-stay Element Hotel. With top notch, secure parking facilities, exploring the urban core has never been this stress-free. Whether you're a nearby resident seeking everyday convenience or a visitor in search of a welcoming atmosphere, Midtown Crossing awaits with open arms, ready to offer accessible shopping options and a host of other amenities to cater to your needs. For a complete listing of service retailers, click here. To learn more about Midtown Crossing shops, click here.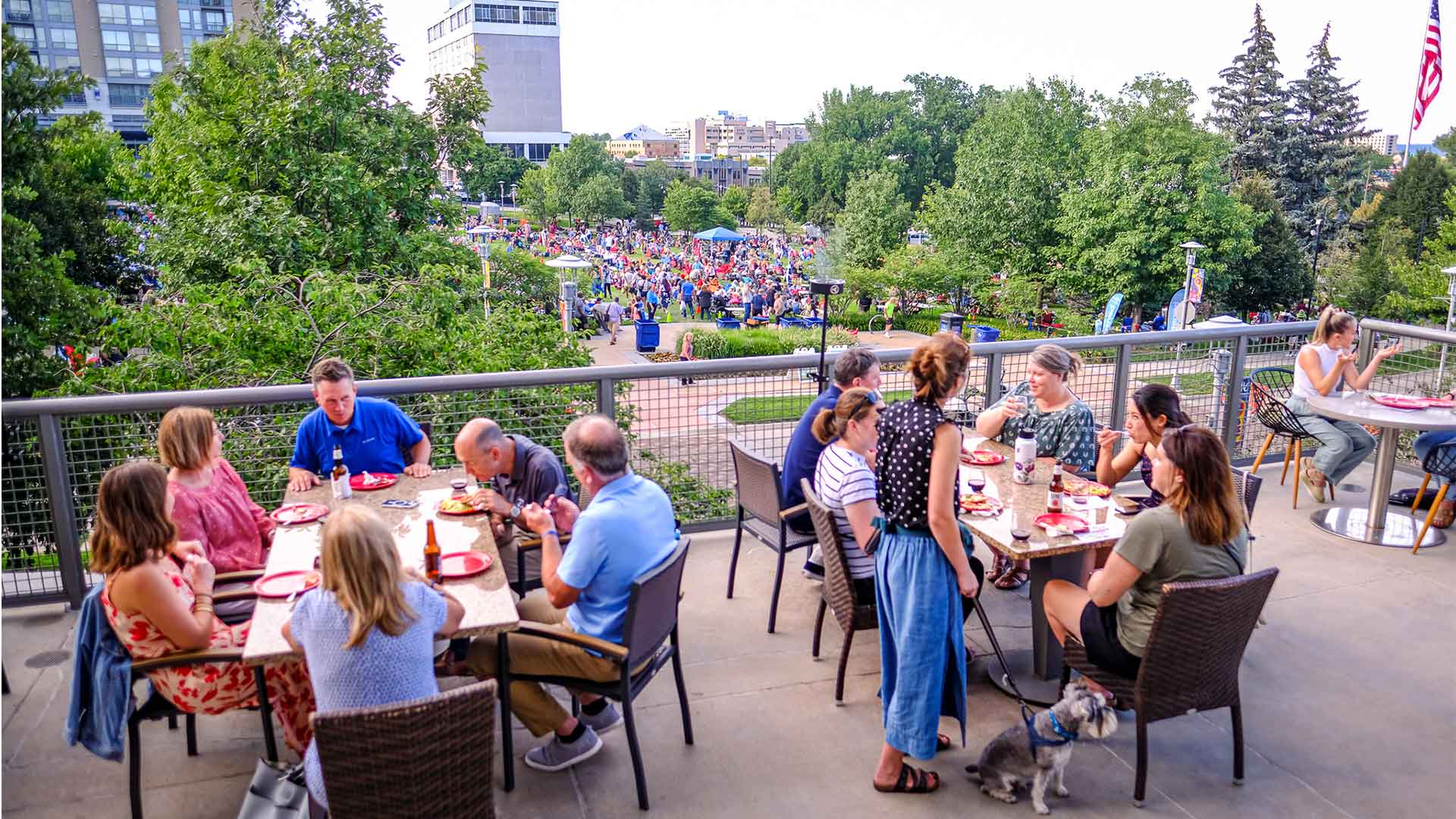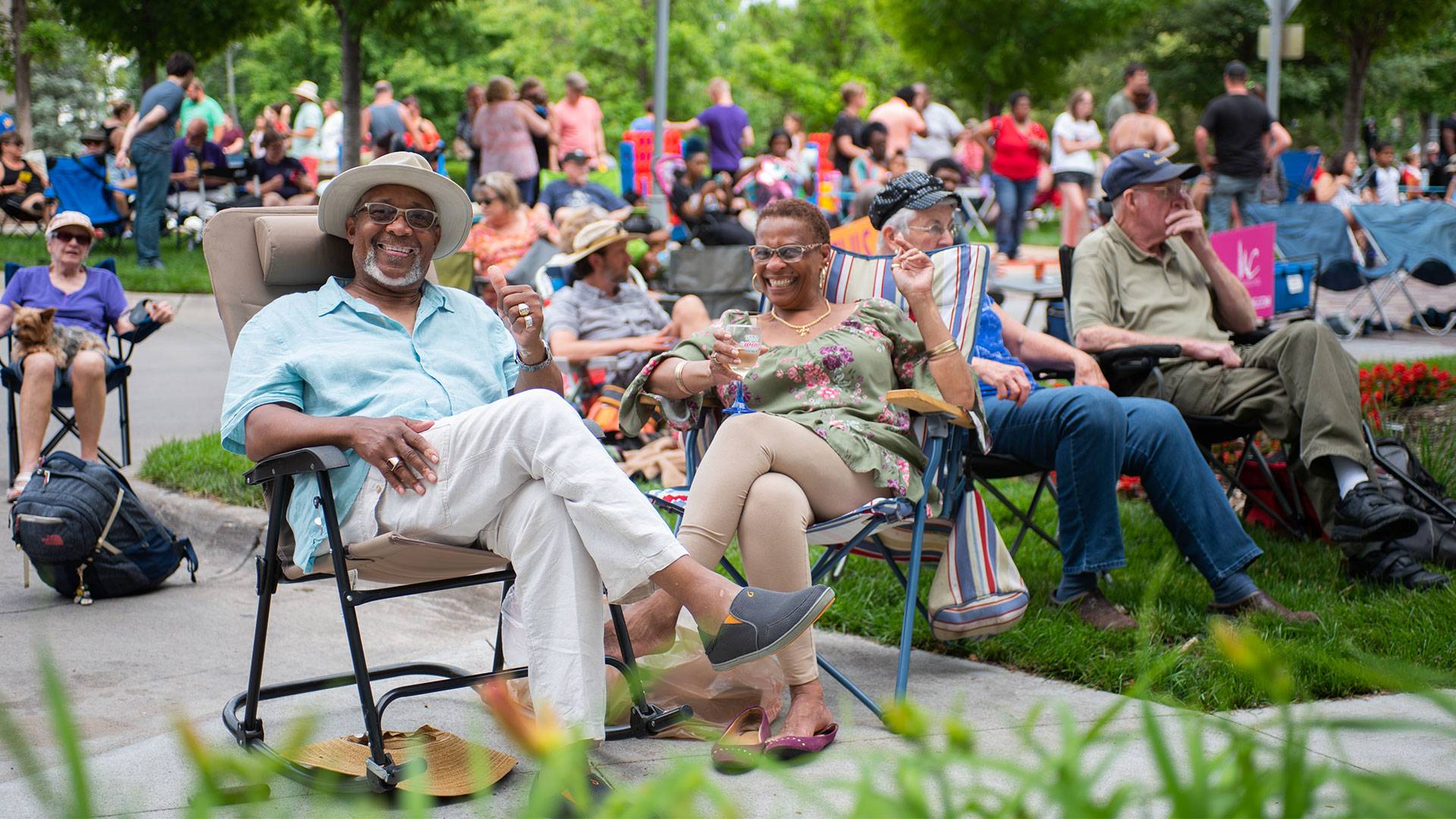 ENTERTAINMENT IN OMAHA
Indulge in the lively ambiance of Turner Park, our central hub, and enjoy a bustling calendar of free events. From concerts to festivals, and workouts to markets, there's always something to enhance your time at Midtown Crossing.  
Throughout the year, our neighborhood crawls provide an exciting opportunity to delve into the area's hidden treasures. For a different kind of leisure, visit Spielbound Board Game Cafe, where you can revel in your favorite board games while sipping on coffee or beer – a perfect blend of relaxation and enjoyment. 
Unleash your creativity at Corky Canvas, where delightful DIY projects await, offering a chance to explore your artistic side. With a variety of engaging pop-up experiences, Midtown Crossing ensures your calendar remains filled with diverse options that enrich your time and elevate your spirits. 
For a comprehensive list of events and offerings, click here.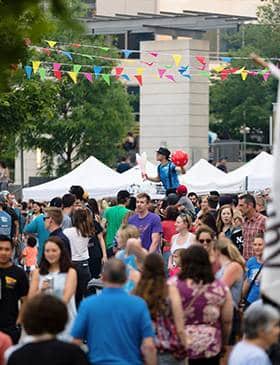 With a thriving entertainment and festival scene, there's always something fun to do at Midtown Crossing.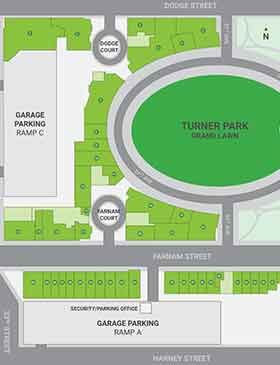 Navigate your way through Omaha's favorite walkable neighborhood, including local businesses, Turner Park & parking.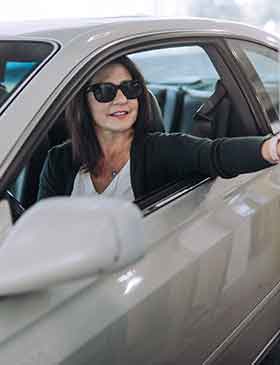 Midtown Crossing offers three hours free parking with retailer validation, and metered street parking.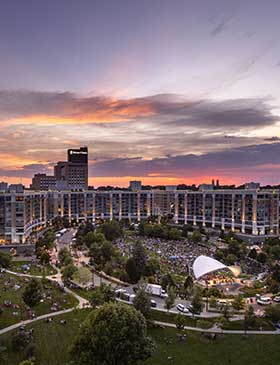 FREQUENTLY ASKED QUESTIONS
Learn more about Midtown Crossing, including history, accessibility, pet-friendly offerings and more.