Definitive Vision has been a leading provider of optometry services and vision care products in the Omaha community since 2011, and we want to help you achieve and maintain clear vision for years to come. Our experienced eye doctors offer comprehensive vision examinations at our Omaha optometry office and specialize in the diagnosis and treatment of a wide array of eye diseases, conditions and problems.
Definitive Vision is proud to be a drop off location to recycle contact lens waste (blister packs, foil tops, lenses themselves). We are a drop off location to recycle eyeglass lenses, as well! You don't have to be a patient to take advantage of the recycling program! We also take a lot of pride in supporting frame and lens companies who are working with organizations to pull plastic out of oceans, plant trees for every frame sold, use recycled materials in frame manufacturing, and reduce carbon footprints to net zero.
Address
3157 Farnam Street #7105
Omaha, NE 68131
Hours
Monday, Tuesday, Thursday, Friday
9:30am–5:30pm
Wednesday
9:30am–7:30pm
One Saturday per Month
By appointment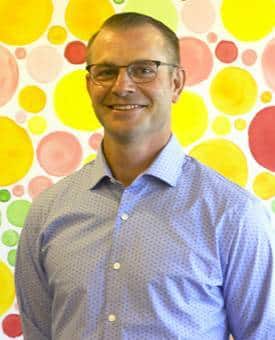 Dr. Elwood has been practicing optometry for over 10 years. He specializes in family preventative eye care, with a strong emphasis on contact lenses.
Originally from the Omaha area, Dr. Elwood attended Midland Lutheran College in Fremont, NE, followed by the University of Missouri St. Louis College of Optometry where he graduated with honors in 2003. He also is an active member of Heart of America Contact Lens Society and Vision Source.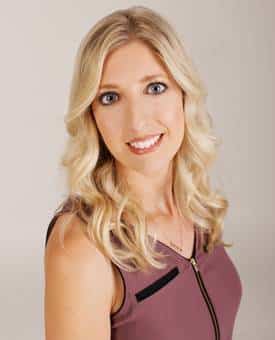 Dr. Heiss received her Doctorate of Optometry from Southern College of Optometry and has completed internships specializing in contact lenses, pediatrics, ocular disease, and primary care optometry. Over the years, she has enjoyed volunteering and participating in mission trips to underprivileged countries to provide eye care and glasses to those in need. "It is such a humbling and 'eye-opening' experience and marks some of the most rewarding experiences of my professional education. I gained a wealth of knowledge and experience in these countries and felt humbled to be able to make a difference in improving people's lives and vision."
Dr. Heiss is a Grand Island native and graduate of University of Nebraska-Omaha. Her blessings include being a wife, a mother of two, and a dog mom of a Weimaraner.