There's a reason why so many choose Midtown Crossing for all their neighborhood shopping needs. Wohlner's Neighborhood Grocery and Deli tops the list with their quality meat counter, fresh produce, wine selection and so much more. And don't forget about fido. Long Dog Fat Cat is Omaha's premier natural dog food go-to spot. Treats, accessories and natural dog food lines, their staff can guide you. If it's fine art you're craving, look no further than Anderson O'Brien Art Gallery offering a complete selection of modern and contemporary art. From groceries to salon products to specialty and everyday items, Midtown Crossing is your destination for neighborhood shopping. Click here for directory map.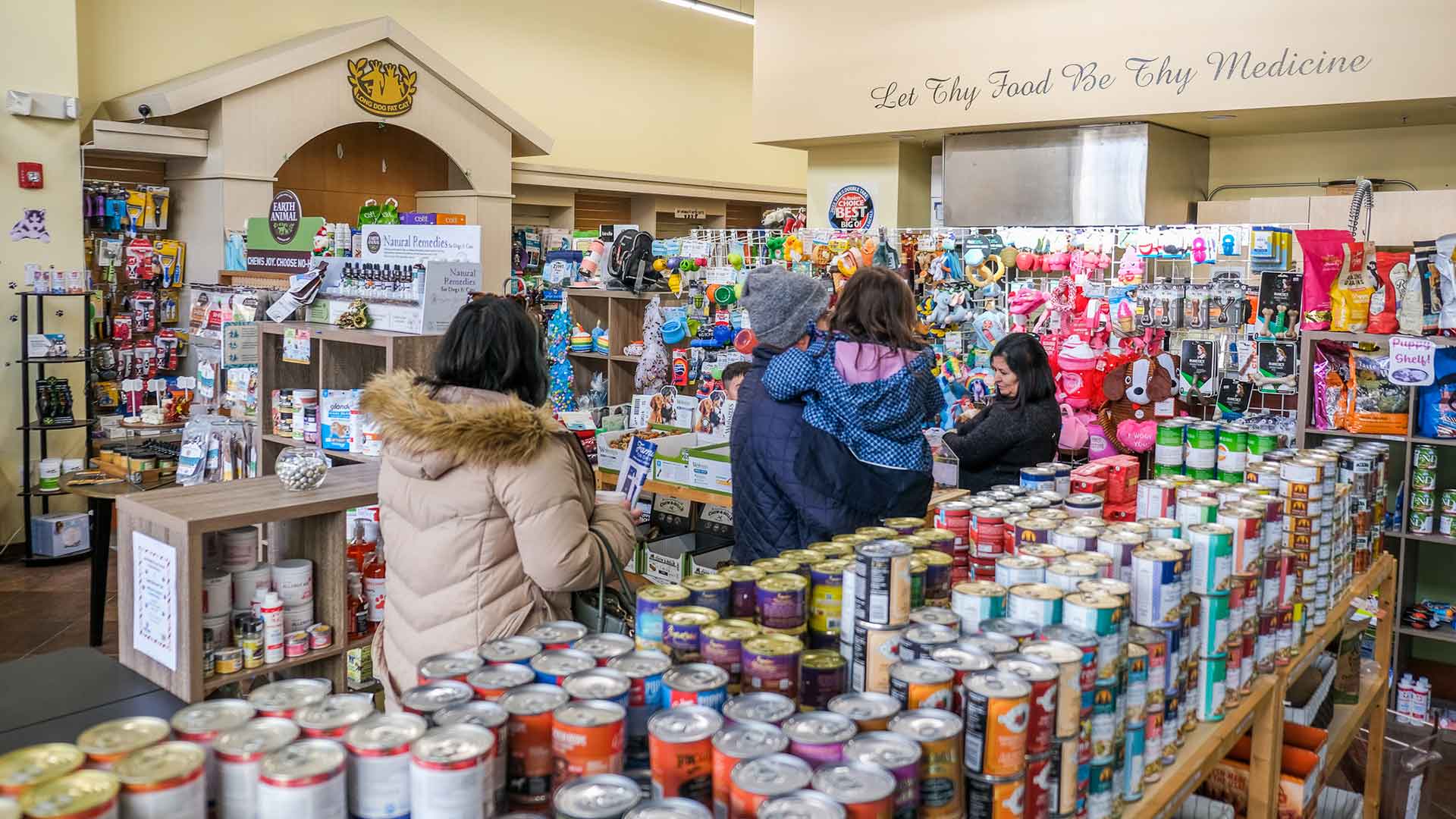 SHOP LOCAL IN OMAHA
Midtown Crossing stands out for its convenient neighborhood shops, offering ample parking options and being centrally situated in Omaha's bustling urban core, just minutes away from downtown, UNMC, Creighton University, and Interstate 480.
Anderson O'Brien Fine Art located on Farnam Street and 33rd, promotes regional and national artists through project design, delivery, installation, and consultation services for corporate and residential needs. Explore the expansive collection of modern and contemporary art, sculpture, and photography online or in the Midtown Crossing showroom.  
At Long Dog Fat Cat, animal health and excellent customer service is a priority. Their philosophy revolves around natural, food-based health solutions, and all products adhere to strict quality standards, being free of corn, soy, and wheat. Enjoy organic bakery treats, locally sourced jerky, and supplements. And, kennel-free grooming is stress-free and appointment-based for your furry companions. 
Rexius Nutrition is committed to providing every customer with personalized care and service, aiming to help individuals achieve their fullest potential and lead healthier lives. The focus is on surpassing expectations in both product quality and service, building trust through consistent dedication. The motivation behind Rexius Nutrition stems from a passion for nutrition's transformative impact and a desire to address industry shortcomings, offering reasonably priced products with informed assistance. Be sure and check out the vast array of powders, bars and so much more! 
Delight in the offerings of Wohlner's Neighborhood Grocery, an esteemed gem since 1918. As Omaha's oldest grocery store, Wohlner's continues to serve the community with an award-winning selection of choice meat, fresh produce, sophisticated wines, delicious breads, and a delightful range of private label coffee and salsas, ensuring an unparalleled shopping experience. Join us in supporting local businesses and relish the flavors of our urban neighborhood!