To breathe new life into an underutilized, underdeveloped mid-section of Omaha, Nebraska. Attracting new residents, invigorating community pride, and generating measurable economic momentum through the vibrant blend of restaurants, retail, and free community events where Omahans can connect – building on the past to strengthen our future. Building on unique perspectives, a variety of backgrounds, locals and visitors alike. From the beginning, it's always been about community.
This is the vision of Midtown Crossing.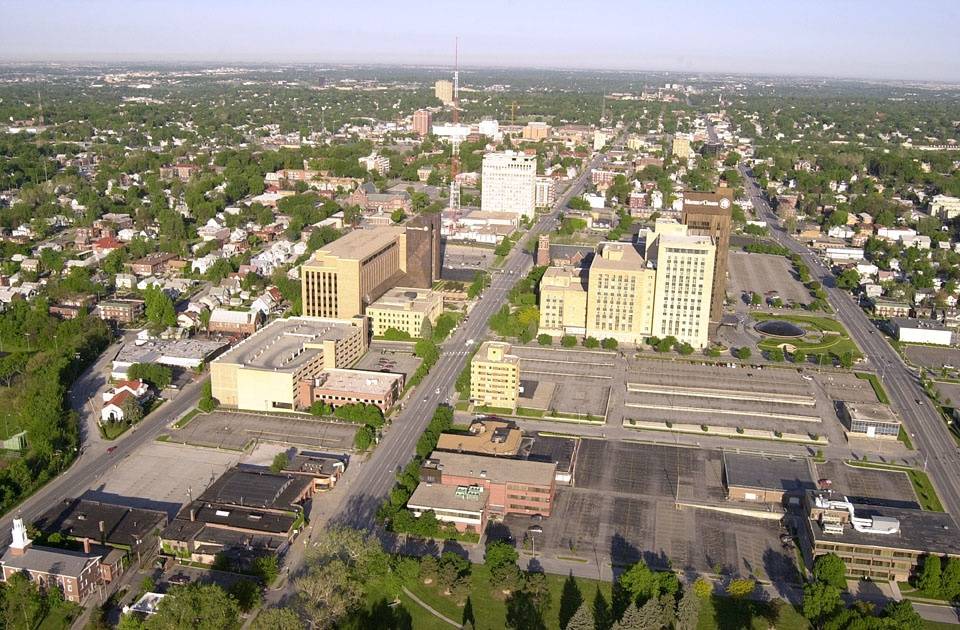 A once-barren tract, underdeveloped and underutilized, set the stage for Omaha's promising renaissance. Progress by visionaries and institutions who embraced forward thinking and sophisticated, thoughtful planning. The result: Mutual of Omaha breaks ground on a 15.5-acre parcel of land in 2007, constructing 7 buildings within a half dozen city blocks.
Midtown reimagined. 

The catalyst, and crown jewel, of the redevelopment and revitalization of midtown Omaha is Midtown Crossing at Turner Park – the million-square-foot, 15.5-acre mixed use development featuring the 7.5-acre revitalized and expanded green space, Turner Park. An eclectic, inventive community that sits at the center of everything Omaha.
Shifting the center of gravity.