A community that sits at the intersection of everything Omaha. A vibrant, urban neighborhood activated in the heart of our thriving community. Eclectic neighborhood eateries and locally-fueled businesses. Lively, free events nestled in Turner Park's scenic green space serve as an approachable gathering place for locals and visitors alike.
Midtown Crossing. An unprecedented experience in a sophisticated, modern, open-air setting.
You belong here.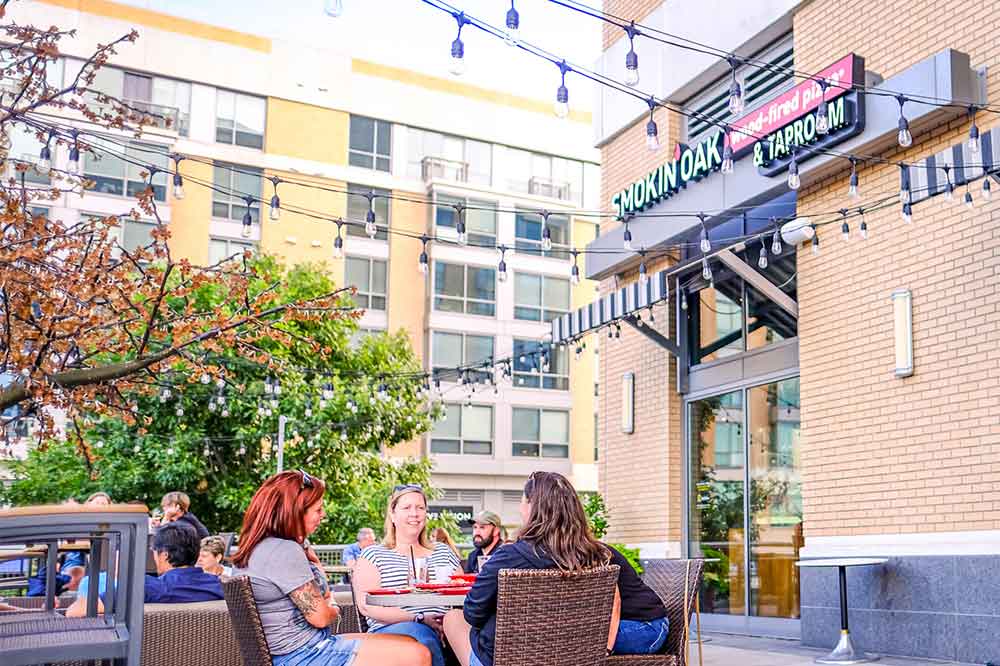 Midtown Crossing is a distinctive, urban atmosphere that uniquely blends together the iconic & scenic Turner Park with local neighborhood eateries, hotspots & service retailers in Omaha.
A night out with friends, a quick bite for lunch, an ice cream cone in the park, happy hour after work or a new spot to explore. Midtown Crossing's eclectic and inventive community offers something for everyone and sits at the intersection of everything Omaha.
Experience your new favorite neighborhood.
 With a thriving entertainment and festival scene, including the region's iconic Jazz on the Green series and Omaha's Night Market, there's always something fun and fresh to do at Midtown Crossing.
Visitors delight in the charm of this urban, scenic oasis surrounded by eateries and retailers. Turner Park's immaculate green space offers a quintessential mix of sunny and shady spots, perfect for a relaxing meet up with friends, a quick game of ping pong or stroll with fido.
It all starts here.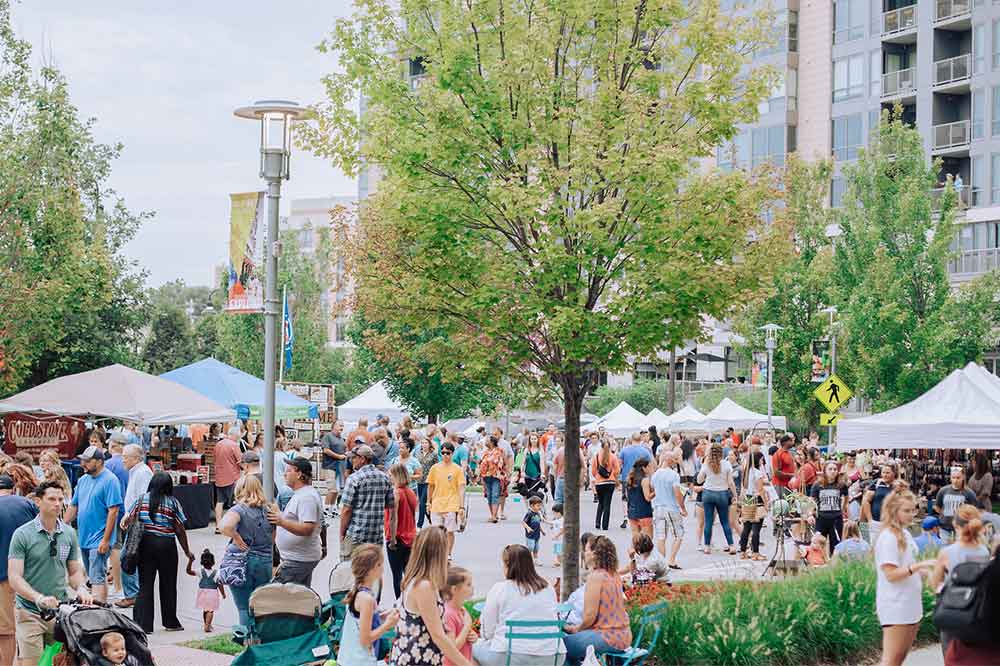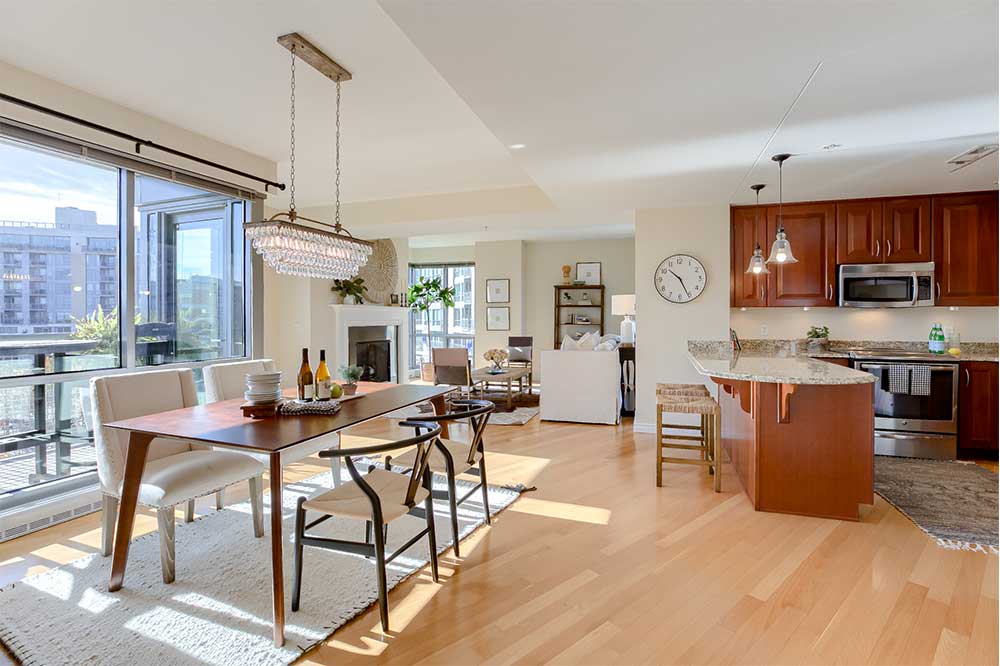 Homes that fit Omaha's urban midtown lifestyle. Exquisite finishes, modern spaces, 24/7 security and ample parking throughout.
Nestled in a bustling neighborhood and alive with fresh businesses and lively events, our unique community is a cross-section of high-end and low-key, work and play.
It's edgy but sophisticated, modern but classic. Midtown Crossing sets a new benchmark for Omaha's residential living.
Come home to Midtown Crossing.