Life is complicated enough, let us help with the day-to-day tasks. A relaxing haircut and style, you say? Banking and financial needs? Need your phone repaired or a great physical therapist? We're here to help. Midtown Crossing retailers are conveniently located and open to serve you throughout the week. Check out the many retail offerings and simplify your life.  One step at a time. Click here for directory map.
Life made simple.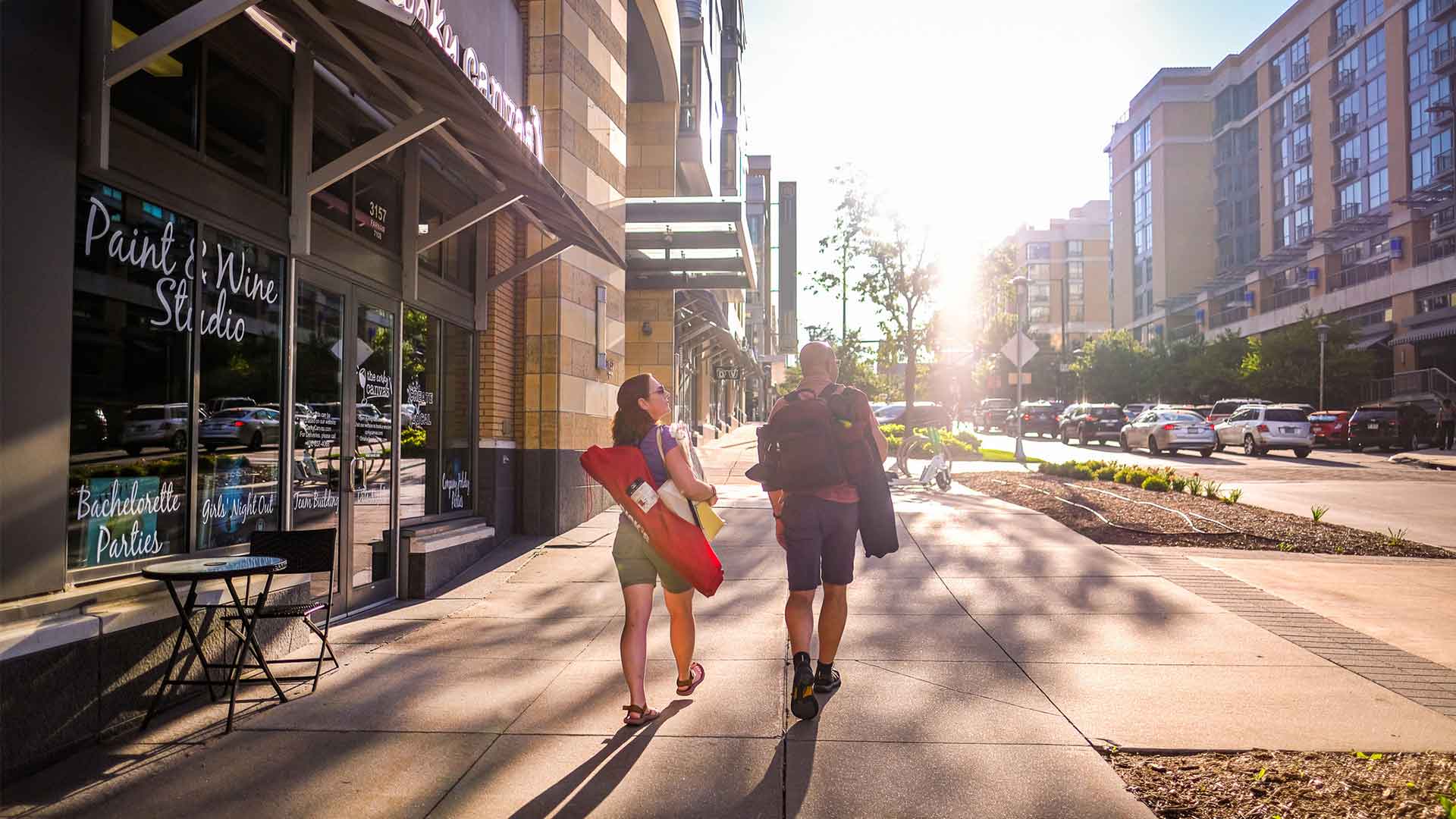 RETAILERS AT YOUR SERVICE
Midtown Crossing is a locally fueled haven of eclectic shops, service retailers and eateries that cater to all needs. With convenient parking including two onsite parking garages, and friendly staff members throughout the neighborhood, it's a popular destination for those seeking to simplify their lives. Explore the rich legacy of Omaha's finest establishments at Midtown Crossing and dive into the diverse range of locally rooted retailers. Have a latte while getting your phone fixed or pop in for treats for your pup.  Get a haircut or wax over the noon hour, check out new eyeglass frames, make a deposit and so much more. It's all right here in Omaha's urban core. 
Fashion Cleaners, boasting over 70 years of experience, takes pride in being Omaha's first 100 percent eco-friendly luxury dry cleaner, providing top-notch services with a strong commitment to sustainability. Check out their innovative Laundry Lock service in Farnam Court at 32nd and Farnam. 
For over three decades, Garbo's Salon and Spa, Omaha's most trusted hair salon, has set the standard in the beauty industry. The award-winning team of top Omaha hairstylists offer a diverse range of services including haircuts, styling, extensions, manicures, massages, and microdermabrasion. 
Discover unparalleled gym excellence at Genesis Health Club in Midtown Crossing. With top-notch personal trainers, vibrant group classes, convenient amenities, and a wide array of quality equipment, our fitness center surpasses all expectations. 
Whether you live nearby, are attending a concert or event, in town for business or call Midtown Crossing home, there's something special here for you.