Hey there, dog lovers! Ready to make this summer one to remember for you and your furry friend? Look no further than Midtown Crossing, Omaha's most dog-friendly neighborhood! As the temperatures continue to soar, we've got the paw-fect plan for you and your pooch to beat the heat and have a tail-wagging good time.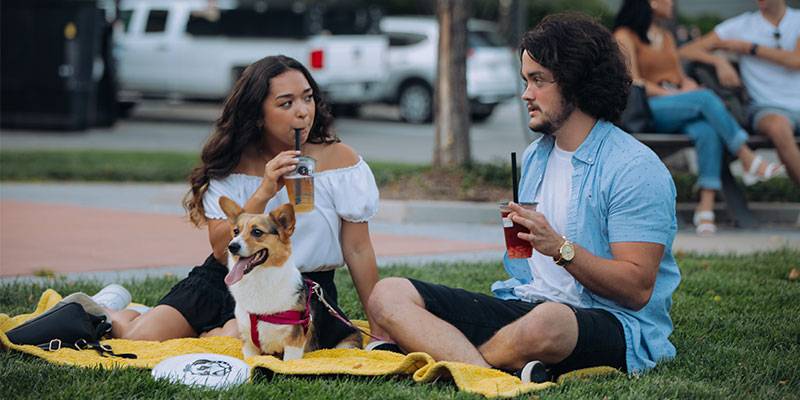 1. Sniffing Out Adventure at Turner Park
Summer and sunshine go paw-in-paw, and there's no better place to soak up the rays than Turner Park. This 7.5-acre urban green space offers plenty of bushes, green grass, and trees for your pup to explore. And the best part? Dogs are welcome at all Midtown Crossing events, so you can both enjoy live concerts, neighborhood crawls, and more! 
2. Dewey Dog Park: Where Fun Unleashed
Just steps away from Midtown Crossing, Dewey Dog Park is a doggy paradise! With secured fencing, a splash pad to cool off, and even a small agility course, your furry buddy will have a blast. It's the paw-fect spot to let them run wild and make some new fur-iends. 
3. Long Dog Fat Cat: Treats Galore!
When it comes to your pooch's well-being, Long Dog Fat Cat has got your back! Located on Farnam Street, this independently owned pet food and grooming shop offers the best quality products, treats, and accessories. Grab a treat for your furry friend or get expert advice on keeping them safe and healthy all summer long. 
4. Stay Hydrated: Fun in the Sun
As the temperatures rise, it's crucial to keep your pup hydrated. Make sure to carry plenty of water and use the conveniently placed water bowls scattered throughout the neighborhood. A hydrated dog is a happy dog! Proof Whiskey Bar, along with other pup-friendly retailers, offer fresh water for dogs along the patio. Check them out as you take a stroll!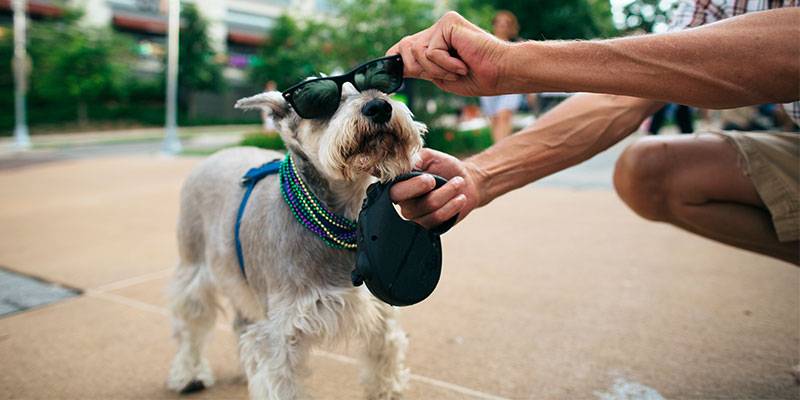 5. Concerts in the Park: Wagging Tails and Melodies
Who says summer concerts are just for humans? Bring your furry companion along to enjoy the melodies and ambiance of Midtown Crossing's live music events. Leashed dogs are welcome, so grab a blanket, relax, and let the music set the mood for a memorable summer evening. 
6. The Pawsome Neighborhood Stroll
Take advantage of Midtown Crossing's central location and explore the charming surroundings. From historic landmarks like Joslyn Castle and Saint Cecilia's Cathedral to the vibrant Blackstone neighborhood, there's so much to see and sniff! And don't forget to check out the locally fueled retailers along Farnam Street! 
7. Treat Your Furry Friend Right
While indulging in some finger-licking wings sounds tempting, remember to adjust your pet's calorie intake accordingly during the hot months. Long Dog Fat Cat can help you find the perfect balance in your dog's diet with a range of healthy and delicious options.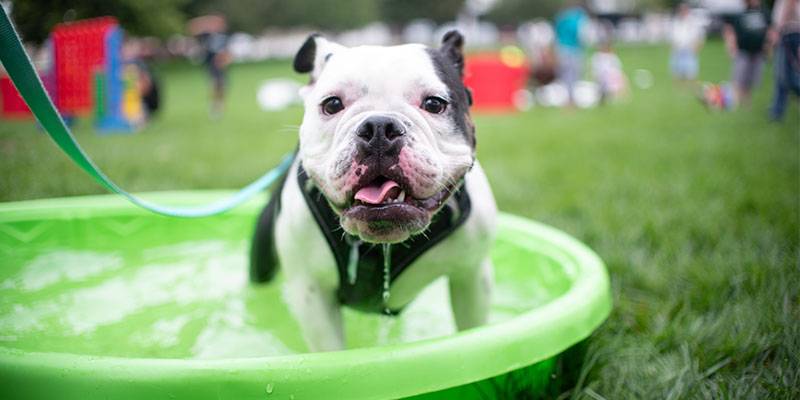 So, fellow dog enthusiasts, gear up for the rest of summer filled with tail-wagging excitement and adventures at Midtown Crossing! Whether you're exploring Turner Park, making new friends at Dewey Dog Park, or pampering your pup at Long Dog Fat Cat, this dog-friendly neighborhood promises to make this summer one for the books. Time to leash up, stay cool, and make some unforgettable memories with your furry companion.
Unleash the fun at Midtown Crossing – the heart of Omaha's dog days of summer! Woof-tastic times await you and your four-legged friend!