Wild Wednesday at Turner Park
Wednesday, August 10
7:30pm
Turner Park Pavilion
Join Peter Gros, host of Mutual of Omaha's Wild Kingdom, and some of his animal friends for a Wild Wednesday in Turner Park at 7:30 p.m. on Aug. 10. You'll get an up-close and personal look at some amazing animals – alligator, kangaroo, kinkajou, boa constrictor and more. And learn about Mutual of Omaha's exciting new television series, Protecting the Wild, that launches in 2023. It's an adventure you won't want to miss!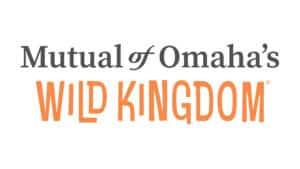 For more information about Mutual of Omaha's Wild Kingdom, click here.
Make an evening of it by enjoying the Midtown Crossing neighborhood, including these featured specials:
Smokin' Oak Wood-Fired Pizza + Tap Room
Bongo Pizza, available for one night only!
Prosciutto, goat cheese, fresh blackberries, basil and black pepper, drizzled with warm honey on wood-fired crust
Kids Eat Free with purchase of an adult pizza (*one free kids meal per adult pizza)
All Night Happy Hour, including select drinks and appetizers for half-price (full details)
Cold Stone Creamery
Continue your adventure with ice cream and some "wild" mix-ins at Cold Stone Creamery, including gummy bears and animal crackers! Mention "Wild Kingdom" and receive 20% off your total bill.
Pa Mas Taqueria & Grill
Enjoy all night Happy Hour, including $3 Mexican draft beers, $4 tap beers, well drinks and house red or white wine
Additional Happy Hour offerings include:
Proof Whiskey Bar + Craft Cocktails: 25% off all menu items from 3-6pm
Ray's Wings Pizza & Drinks: $1 off wells, beer and select appetizers from 4-7pm